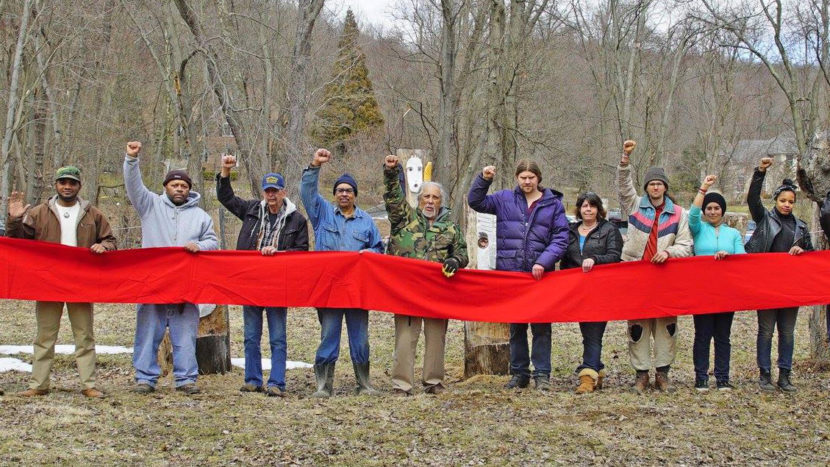 95 Halifax Rd, Mahwah, NJ 07430
Saturday, April 21, 12pm – 3pm Public event @ Split Rock Sweetwater Prayer Camp 95 Halifax Rd, Mahwah, NJ 07430 Over the last 6 years, the House of Tears Carvers
read more
Upcoming Expeditions
/2

/2
Date TBA Seneca Lake, NY
Seneca Lake is the largest body of fresh water wholly contained within the New York State. Its beauty is breathtaking, its water resource invaluable. But it has one other fairly unique physical feature. Under the lake are salt caverns, huge underground hollow expanses. A company called Crestwood is eyeing the caverns as a storage facility and transport hub for fracked gas. On this expedition we are joined by scientists familiar with the region's unique geology and local activists who are fighting the proposed infrastructure project.
read more
/1
Date TBA Petro Coke Mountain Range
This expedition takes explorers to Detroit on The Natural History Museum's bus. From there, we will travel by boat up the Calumet River to the Petro Coke mountain range. The visit will examine the mountain area as a habitat by speaking to locals about their experience of living in the region. Additionally, we will engage local scientists about the area as a natural environment.
read more