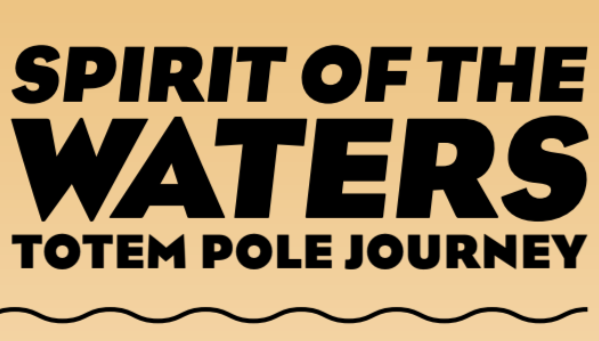 @ various cities and Tribal Nations in Washington, Oregon, and Idaho
This May, Lummi carvers will transport an orca totem pole, salmon carvings, and our award-winning "Whale People" exhibit to communities throughout the Salish Sea and Snake River bioregion. The journey will draw attention to the extinction crisis facing Pacific Northwest salmon and orcas, and build support for the movement to remove the Snake River dams.
read more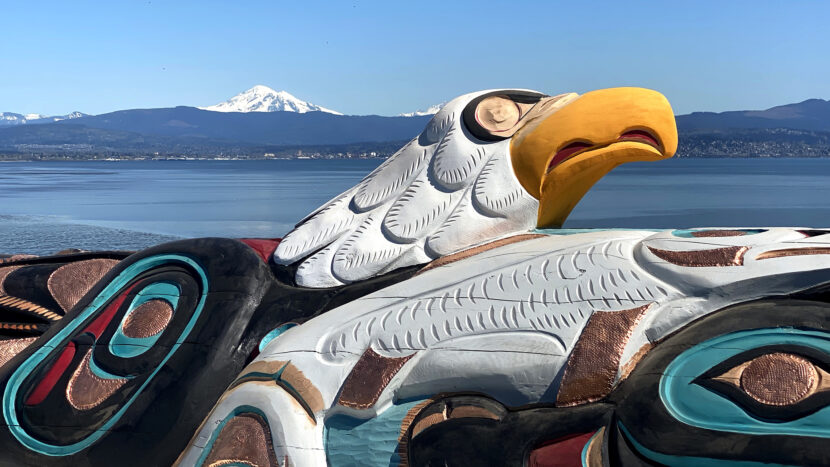 As record-breaking heat waves and floods ravage our continent, we join members of the Lummi Nation for a coast to coast expedition, transporting a 25-foot, hand-carved and painted totem pole
read more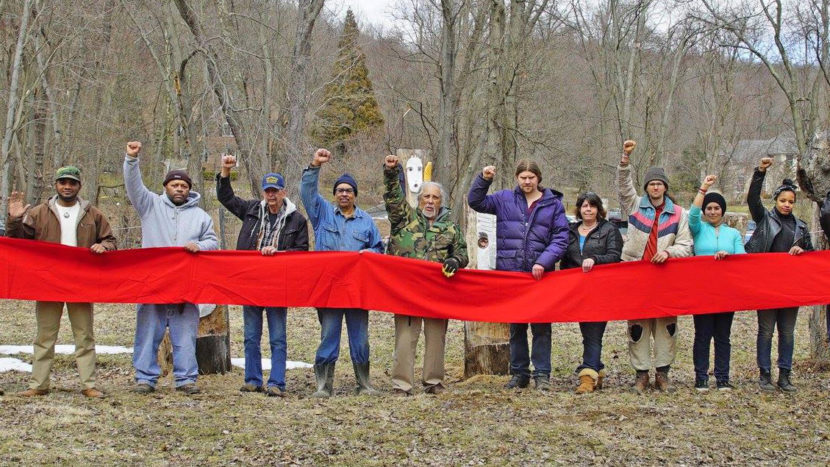 95 Halifax Rd, Mahwah, NJ 07430
Saturday, April 21, 12pm – 3pm Public event @ Split Rock Sweetwater Prayer Camp 95 Halifax Rd, Mahwah, NJ 07430 Over the last 6 years, the House of Tears Carvers
read more
Sunset Park, Brooklyn
Scientist Linda S. Birnbaum, Director of the National Institute of Environmental Health Sciences (NIEHS) joined this expedition along Brooklyn's waterfront with interest in assessing contamination exposure risks to human health, and threats from extreme weather events such as Hurricane Sandy. The Sunset Park neighborhood an environmentally overburdened area within NYC's storm surge zone.
read more
Big Cypress National Preserve
Expedition leaders initiated political discourse and conversation concerning the origin of Big Cypress National Preserve and its designation as a public commons after first being ravaged by the effects of capitalism. The Natural History Museum partnered with the park service to better understand the environmental and political factors influencing the ecological conditions of Big Cypress National Preserve and the Greater Everglades Ecosystem, focusing on oil wells and drilling in the Everglades and Big Cypress.
read more
Upcoming Expeditions
/2

/2
Date TBA Seneca Lake, NY
Seneca Lake is the largest body of fresh water wholly contained within the New York State. Its beauty is breathtaking, its water resource invaluable. But it has one other fairly unique physical feature. Under the lake are salt caverns, huge underground hollow expanses. A company called Crestwood is eyeing the caverns as a storage facility and transport hub for fracked gas. On this expedition we are joined by scientists familiar with the region's unique geology and local activists who are fighting the proposed infrastructure project.
read more
/1
Date TBA Petro Coke Mountain Range
This expedition takes explorers to Detroit on The Natural History Museum's bus. From there, we will travel by boat up the Calumet River to the Petro Coke mountain range. The visit will examine the mountain area as a habitat by speaking to locals about their experience of living in the region. Additionally, we will engage local scientists about the area as a natural environment.
read more