What is the purpose of a museum? Merely to transmit knowledge or to help shape the world for the common good? That is the crux of a live debate among museum professionals that burst into the open earlier this year. In an open letter that was picked up by news sites around the world (including the Guardian) dozens of top scientists, including several Nobel laureates and senior government officials, made a plea for science museums to cut all ties to the fossil fuel industry.
They wrote:
"When some of the biggest contributors to climate change and funders of misinformation on climate science sponsor exhibitions in museums of science and natural history, they undermine public confidence in the validity of the institutions responsible for transmitting scientific knowledge. This corporate philanthropy comes at too high a cost."
The letter was coordinated by our organisation, The Natural History Museum(not the one in London but a US-based institution launched in 2014) and within days, more than 100 members of the scientific community reached out to add their support. Together with this growing list of signatories, we are asking museums of science and natural history to drop climate science deniers from their boards, cancel sponsorships from the fossil fuel industry, and divest financial portfolios from fossil fuels.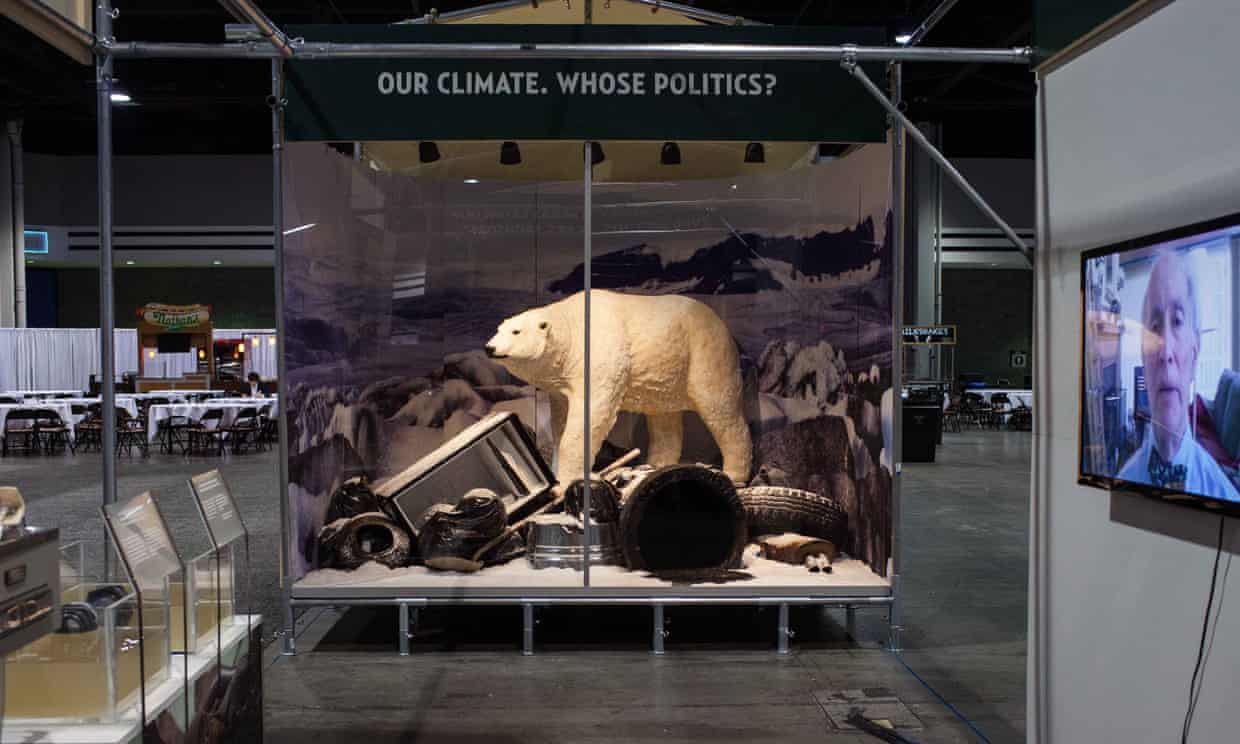 We believe that this stance flows directly from the American Alliance of Museums' Code of Ethics, which states:
"It is incumbent on museums to be resources for humankind and in all their activities to foster an informed appreciation of the rich and diverse world we have inherited. It is also incumbent upon them to preserve that inheritance for posterity."
Many of our colleagues in the museum sector have noted that institutional policy protects sponsors from influencing either administration or programming. We are told that funding is only accepted on the condition that there are no strings attached. Strings, however, need not be visible to make an impact, and self-censorship – however invisible or unquantifiable – is a major factor in every institutional decision. Nobel laureate Eric Chivian recently put it this way: "It is just human nature not to bite the hand that feeds you."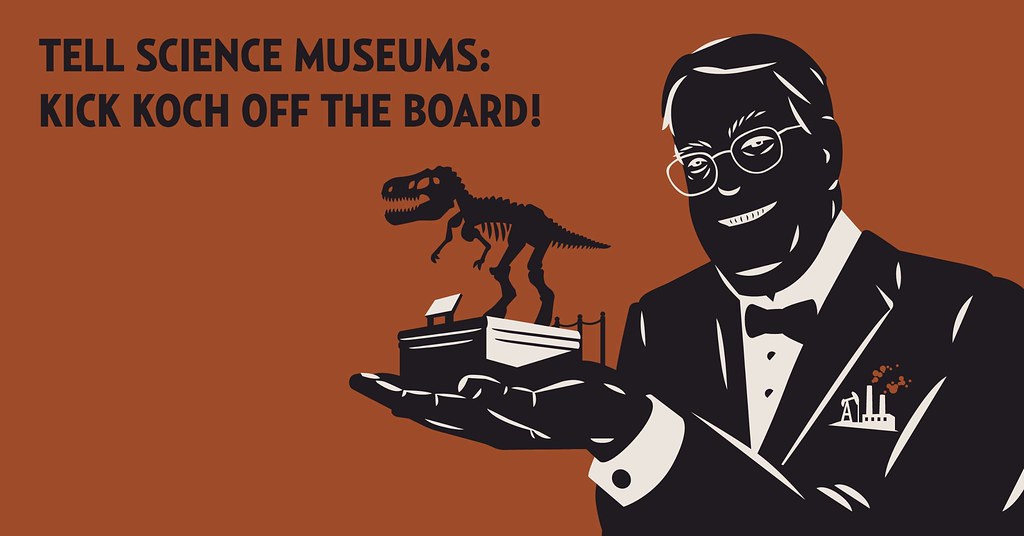 Sponsorships do have an effect at every level, and when a sponsor is known for his anti-science practices, that sponsor circumscribes the very horizon of the possible, not through coercion, but through the invisible threat of withdrawal.
Imagine a major natural history museum that organizes an exhibition about the full range of causes and impacts of climate change, obstacles to action, and solutions/responses – one that directly and forcefully critiques the anti-science practices of its largest sponsor. That might be a corporation such as BP or a private benefactor such as David Koch, whose businesses are major contributors to greenhouse gas emissions and historical funders of groups that have fostered climate denial. Would this exhibition offer a scientifically accurate educational experience about anthropogenic climate change? Yes. Would it risk jeopardizing the museum's relationship with its sponsor? We believe that it would. Is the risk worth taking? It is imperative.
In a time of profound environmental disruption, it is not enough for museums to accept the scientific consensus on human-caused climate change. We need museums of science and natural history to take a stand, to call out the biggest polluters and obstructionists to action on climate change. Faced with pervasive attempts by the fossil fuel lobby to muzzle scientific research and spread disinformation, countless scientists have stood together to declare that the time for neutrality has long since passed.
Museums, like scientists, have historically maintained a position characterized by museologist Robert Janes as authoritative neutrality. This widely held position affirms that "we must protect our neutrality, lest we fall prey to bias, trendiness or special interest groups." But as Janes points out, as museums increasingly depend on private-sector sponsorship, their claims to neutrality take on an ideological bent. After all, what are corporations if not special interest groups?
Neutrality is a political category, one that hides from view the alternatives against which it is defined. And the claim to authoritative neutrality is dangerous, precisely because it prevents institutions from seriously re-evaluating their roles in a time of climate crisis. At a time when powerful lobbies representing the interests of the fossil fuel industry seek not only to influence public policy but also buy the next election, we can only see neutrality as another word for resignation. And as the overwhelming majority of climate scientists predict, without taking action, there will be no future, let alone a future for museums.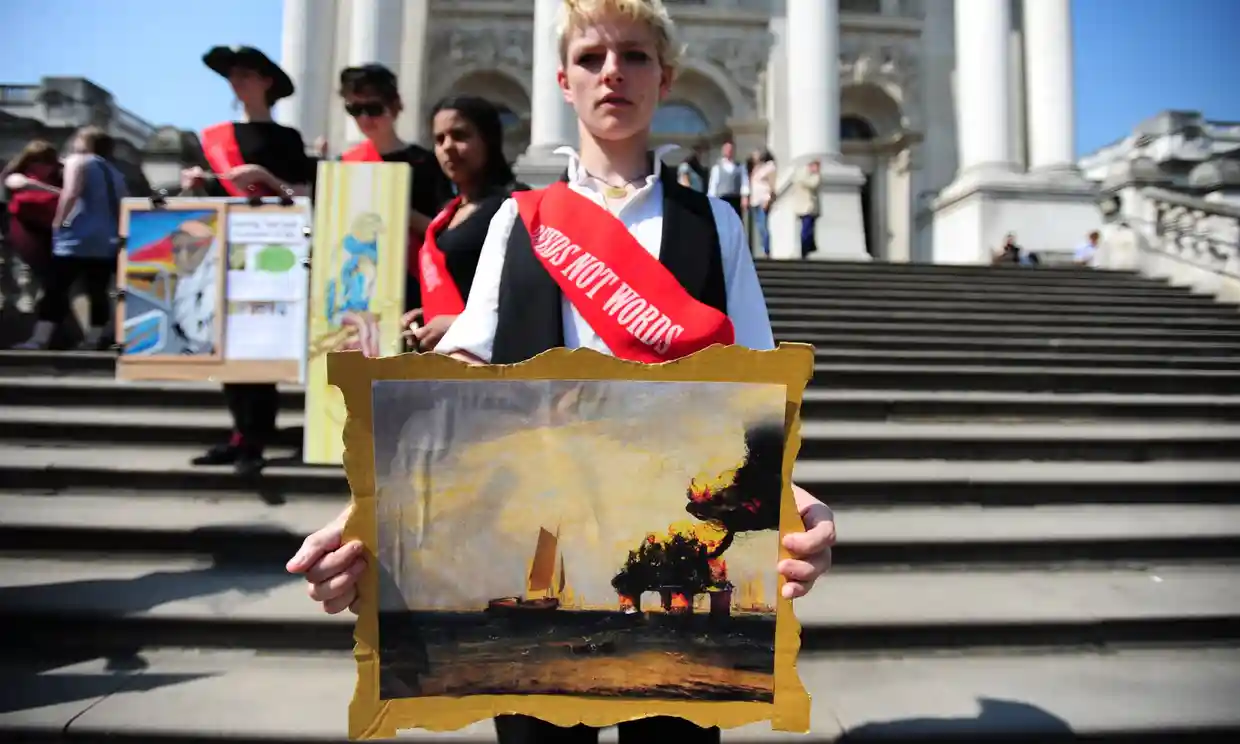 Museums of science and natural history are indispensable public spaces for the transmission of knowledge about the world we live in. They are among the most trusted sources of information. But when these institutions have significant ties to the world's biggest polluters, or ignore the massive impact of the fossil fuel industry on the continuity of the earth's many species, we are forced to question whose interests they serve. When museums cozy up to climate deniers and fossil fuel companies, they risk undermining the faith and trust they've earned through years of dedicated service.
As sites that both represent and supply basic societal infrastructure, museums of science and natural history are not just necessary; they are worth fighting for. We are urging museums of science and natural history to rise to the challenges of the present. This means presenting exhibitions on climate change that address the role of the fossil fuel lobby and its climate-denial machine in the shaping of nature – exhibitions that take on anthropogenic climate change without excluding the vast asymmetries in the burden of responsibility and the burden of impact.
If there is to be a future for museums, we need to do away with the false promise of authoritative neutrality. We need our museums to function as both educators and yes, as advocates for a sustainable and equitable future. Only then can we equip visitors with the stories and tools they need to truly understand the rapidly changing world, and to shape it for the common good for generations to come.
Launched in September, 2014, The Natural History Museum offers exhibitions, expeditions, educational workshops and public programming. Unlike traditional natural history museums it makes a point to include and highlight the socio-political forces that shape nature. This blogpost is an edited version of one that appeared previously on the Centre for the Future of Museums blog. Sign the petition here, or make a donation to support the new museum.
"Museums must take a stand and cut ties to fossil fuels" was originally published in The Guardian (May 7, 2015).