Please join us in welcoming the newest members of The Natural History Museum team! We are excited, honored and humbled to be working with a rapidly growing dream team of community organizers, historians, anthropologists, scientists and narrative-change leaders invested in transforming our institutions of science, history, nature and culture.
Cassandra Begay (Diné)
Director of Community Engagement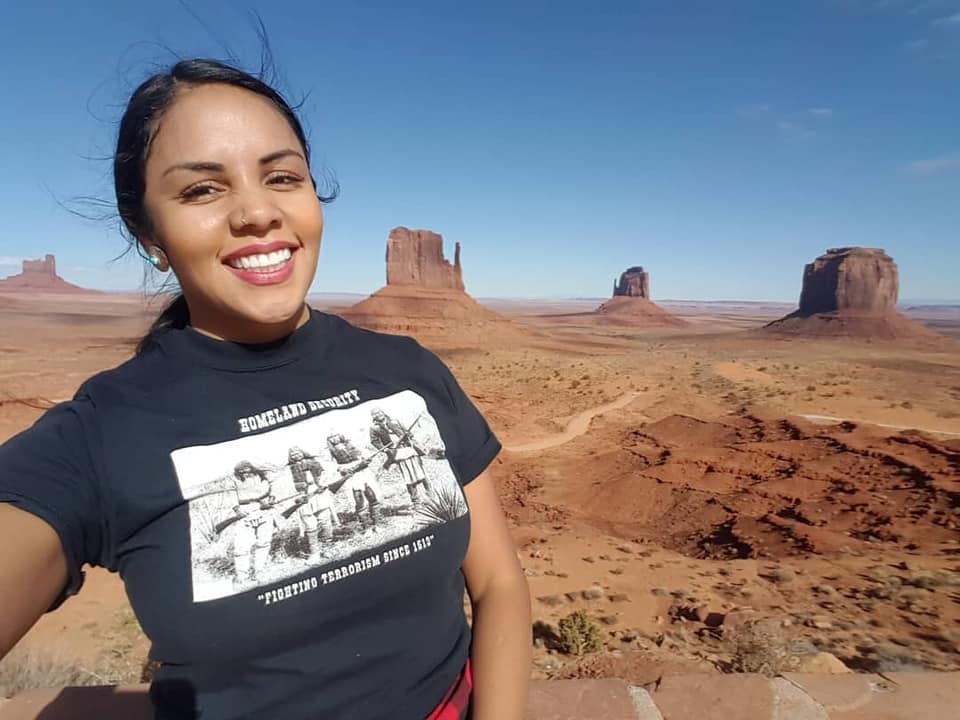 Yá'át'èèh shik'èí dóó shidine'è .Shí éí Cassandra Begay yinishyé. Tsi'naajinii nishłį́. Naakaii bashishchiin. Tódích'íí'nii dashicheii. Naakaii dashinalí. Ákót'éego diné asdzáán nishłį́. Hello family and relatives. My name is Cassandra Begay. I am Black Streak Wood People born for Mexican People clan. My maternal grandfather is Bitter Water clan and my paternal grandfather is Mexican People clan. In this way, I am a Navajo woman.
As the Founder of Defend the Sacred Consulting, and Co-Founder and former Tribal Liaison for PANDOS, Cassandra has engaged in transformational organizing with Native communities in Utah and across the country to protect public lands and elevate Native voices and issues. Formally recognized by former President Obama as a social change leader, she led community engagement efforts with Utah Dine Bikeyah to protect the Bears Ears National Monument, and helped to establish the first-ever Dine majority in recent Utah county elections. Raised on the Navajo Nation and the Ute Mountain Ute Tribe, Cassandra understands firsthand the significance and importance of traditional lifeways in connection with the land. Her identity drives her community organizing for positive change, and for building relations to each other and our environment.
Karina Yager (Quechua)
Director of Education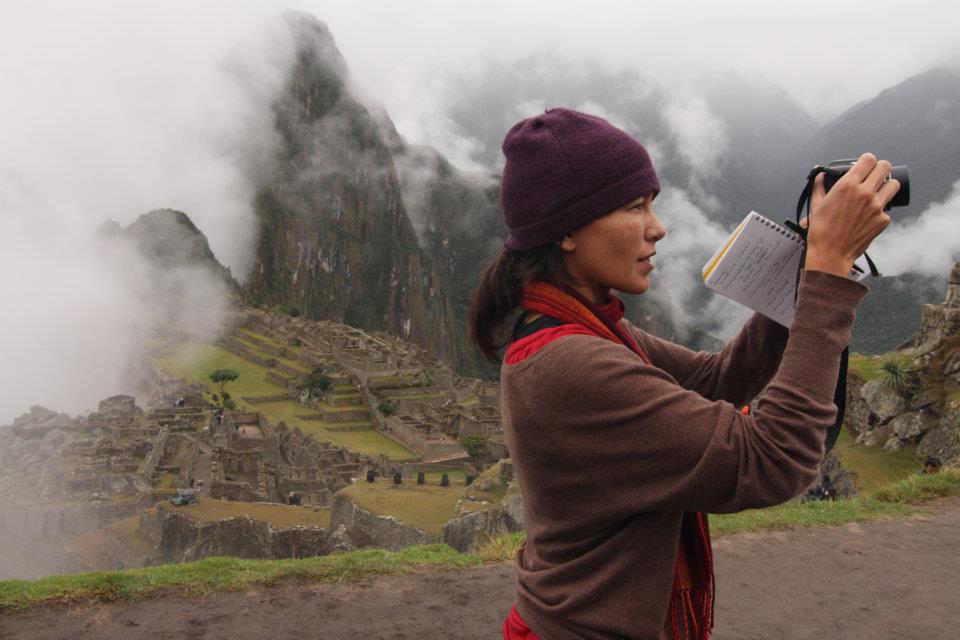 Karina Yager has abundant experience working with Indigenous communities, museums, and in public and scientific outreach projects on some of today's most pressing global challenges, from climate change to environmental justice. As a Latina woman with Quechua heritage, Karina has worked with Indigenous communities across South America for over 15 years, and she has worked as NASA Research Climate Scientist for nearly a decade.
Karina brings a trans-disciplinary approach to her work, bridging perspectives from natural and social sciences. In collaboration with photographer James Balog (Chasing Ice and The Human Element) Karina has developed climate education materials that combine art and science, and videos showcased on National Geographic. She has contributed to museum exhibitions on Andean culture and climate change at the Smithsonian National Museum of the American Indian, Yale Peabody Museum, and NCAR (National Center for Atmospheric Research). Karina's doctoral degree is in Anthropology and Cultural Ecology from Yale University. She is an Assistant Professor in Sustainability Studies at the School of Marine and Atmospheric Sciences at Stony Brook University, teaching courses on Global Environmental Change and the Age of the Anthropocene.
Julian Brave Noisecat (Secwepemc/St'at'imc)
Narrative Change Director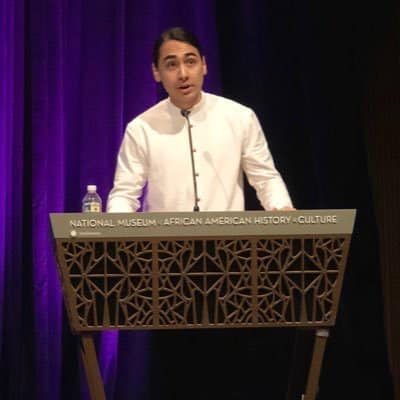 Julian is Narrative Change Director for The Natural History Museum and Director of Green New Deal Strategy for Data for Progress. An award-winning writer and journalist, he is a contributing editor at Canadian Geographic and he wrote the foreword to the Indigenous Peoples Atlas of Canada. His work has appeared in The Guardian, The Nation, The Paris Review, Pacific Standard, Indian Country Today, and many other publications. He is a correspondent for Real America with Jorge Ramos, and he has appeared as a commentator on Marketplace, CBC, Al Jazeera, France 24, Fusion TV and other outlets. He was a finalist for the Livingston Award and twice nominated for the Canadian National Magazine Awards.
Julian studied history at Columbia University and the University of Oxford, where he was a Clarendon scholar. He led the U.S. policy work for climate organization 350.org and helped craft many policy platforms, including the Green New Deal. The belief that Indigenous Peoples can contribute to understanding and solving the world's most pressing challenges inspires his work. A proud member of the Canim Lake Band Tsq'escen and descendant of the Lil'Wat Nation of Mount Currie, he grew up in Oakland, California.