A two-day virtual symposium of panel discussions, poetry, films, and a call to action. 
April 12 & 13, 2023

"During the Great Depression, my Cherokee grandfather sold his Indian allotment so that he could finish college. While he was a student, he was presented with this question on an exam: What was the most defining feature of the American West? He wrote a single word on the page, "fences," and turned in his exam. Reportedly, he received an A."

– Hester Dillon (Cherokee) in "Unfencing the Future: Voices On How Indigenous and Non-Indigenous People and Organizations Can Work Together Toward Environmental and Conservation Goals"*
Fences create artificial borders between places and mediate the relations between them—what goes in, what comes out, and under what conditions. Without the lines that fences inscribe, there would be no place for border police. Nor could lands be parceled up, claimed as property to be possessed or plundered.
In the history of conservation, the logic of fencing was institutionalized in what critics call "fortress conservation," a project of drawing boundaries between designated wilderness areas and their outsides, expelling perceived threats to ecological balance–from Indigenous Peoples, to predator species. In the process, habitats have been fragmented, and lifeworlds devastated.
While the science of fortress conservation has been widely discredited, we continue to live in its world. Where did this model come from? Where does it endure? How is it encoded in current laws, policies, and institutional practices—and more broadly, in our ways of seeing, understanding, and relating to the land? And what are activists, communities, and institutions doing to take it down?
Join community leaders, conservationists, legal scholars, geographers, historians, activists, and artists for a free online symposium dedicated to dismantling fortress conservation and its enduring legacy.
A Red Natural History launch event, organized by The Natural History Museum and co-sponsored by Survival International and the Center for the Humanities at CUNY Graduate Center.
*"Unfencing the Future: Voices On How Indigenous and Non-Indigenous People and Organizations Can Work Together Toward Environmental and Conservation Goals", by Hester Dillon (CC BY-NC-ND 4.0)
---
WEDNESDAY, APRIL 12
2:00 pm – 5:30 pm EST / 11:00 am – 2:30 pm PST
THURSDAY, APRIL 13
2:00 pm- 6:45 pm EST / 11:00 am – 3:45 pm PST

This is a 2-day symposium taking place on Zoom–feel free to register for one or both days.
---
Program*
All times below are in EDT. 
DAY 1 – APRIL 12 
2:00 – 2:30 pm: Opening poem and introduction
2:30 – 3:45 pm: Panel Discussion: Conservation by Dispossession
3:45 – 4 pm: Film: The Sacred Remains
4 – 5:15 pm: Panel Discussion: Indigenizing Conservation
DAY 2 – APRIL 13
2 – 2:15 pm: Opening poem
2:15 – 3:30 pm: Panel Discussion: Exterminating Extraction
3:30 – 3:45 pm: Performance
3:45 – 5 pm: Panel Discussion: Defending the Sacred in Law and Policy
5:15 – 5:30 pm: Film: From the Ancestors to the Grandchildren
5:15 – 6:30: Panel Discussion: Unfencing the Future for the Storms to Come
6:30 – 6:45: Closing 
* With Musical Interludes from Theory of Ice, by Leanne Betasamosake Simpson.  
---
Speakers
Andrew Curley (Diné) – Assistant professor in the School of Geography, Development, and Environment at the University of Arizona
Ashley Dawson – Professor of postcolonial studies in the English department at the Graduate Center, City University of New York and author of People's Power: Reclaiming the Energy Commons
Billy Fleming – Landscape architect, Wilks Family Director of the Ian L. McHarg Center in the Weitzman School of Design, and author of Drowning America: The Nature and Politics of Adaptation 
Dina Gilio-Whitaker (Colville Confederated Tribes) – Academic, journalist, and author of As Long As Grass Grows: The Indigenous Fight for Environmental Justice from Colonization to Standing Rock
Elizabeth Yeampierre – Executive Director, UPROSE, and Co-Chair, Climate Justice Alliance
Enei Begaye (Diné/Tohono O'odham) – Executive Director, Native Movement in Alaska
Jim Enote (Zuni) – CEO, Colorado Plateau Foundation, and Chair of the Board of Trustees, Grand Canyon Trust
Johnsie Wilkinson – Honors Attorney-Advisor at the U.S. Department of the Interior, Office of the Solicitor
Jon Eagle Sr. (Lakota) – Tribal Historic Preservation Officer, Standing Rock Sioux Tribe
Judith LeBlanc (Caddo) – Executive Director, Native Organizers Alliance
Julia Fay Bernal (Sandia Pueblo/Yuchi-Creek) – Executive Director, Pueblo Action Alliance
Kai Bosworth – Geographer, professor, and author of Pipeline Populism: Grassroots Environmentalism in the 21st Century
Karl Jacoby, Allan Nevins Professor of American History, Columbia University
Mark Tilsen (Oglala Lakota) – Activist and poet
Melissa K. Nelson (Anishnaabe/Métis/Norwegian) – Ecologist, Professor of Indigenous Sustainability at Arizona State University, and President of Cultural Conservancy
Natchee Blu Barnd – Associate professor of Native American studies at Oregon State University and author of Native Space: Geographic Strategies to Unsettle Settler Colonialism
Rosalyn LaPier (Blackfeeet/Métis) – Award winning Indigenous writer, environmental historian, and ethnobotanist
Rueben George (Tsleil-Waututh) – Sundance Chief and manager of Tsleil-Waututh Nation Sacred Trust Initiative
Ruth Łchav'aya K'isen Miller (Dena'ina Athabaskan) – Artist, musician, and climate justice activist
Kwaslmut Sadie Olsen (Lummi) – Student and Co-Founder of Whiteswan Environmental
Suzan Shown Harjo (Cheyenne and Hodulgee Muscogee) – poet, writer, lecturer, curator, policy advocate, and recipient of a 2014 Presidential Medal of Freedom
Dr. Wendsler Nosie Sr. (San Carlos Apache) – Founder of Apache Stronghold and former Chairman and Councilmember of the San Carlos Apache Tribe
Wesley Furlong – Attorney, Native American Rights Fund (NARF), Anchorage, AK
President Whitney Gravelle (Bay Mills Indian Community) – Chairperson of the Bay Mills Indian Community, Michigan
---
Music
Leanne Betasamosake Simpson (Michi Saagiig Nishnaabeg) is a renowned scholar, award-winning author, artist, and musician who has been widely recognized as one of the most compelling Indigenous voices of her generation. Her work breaks open the intersections between politics, story and song. She is an author of eight books, including A Short History of the Blockade, Rehearsals for Living (with Robyn Maynard), and Islands of Decolonial Love. Her latest album, Theory of Ice, which was shortlisted for the Polaris Prize, is a soundtrack to the Indigenous resurgence that is reverberating across the continent.
---
Produced by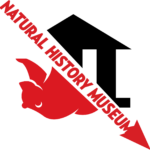 Partners