12 pm – 3 pm
Over the last 6 years, the House of Tears Carvers of the Lummi Nation has transported a series of totem poles across North America to communities threatened or impacted by fossil fuel projects. As the pole travels, it draws a line between dispersed but connected concerns, building an unprecedented alliance of tribal and non-tribal communities as they stand together to advocate for a sustainable relationship between humanity and the natural world.
On Saturday, April 21st, leaders from Lummi Nation will join members of the Ramapough Lenape Nation on their land to support the tribe's efforts to stop the proposed Pilgrim Pipeline from threatening water and sacred sites. They will be joined by scientists from the NY/NJ area who are also fighting local pipelines.
All are welcome on this day of ceremony and song, prayer and struggle. The totem pole journey demonstrates that struggles are connected and in unity there is strength. Drawing a line in the sand, it joins communities together as one front in the collective struggle for a safe and sustainable future.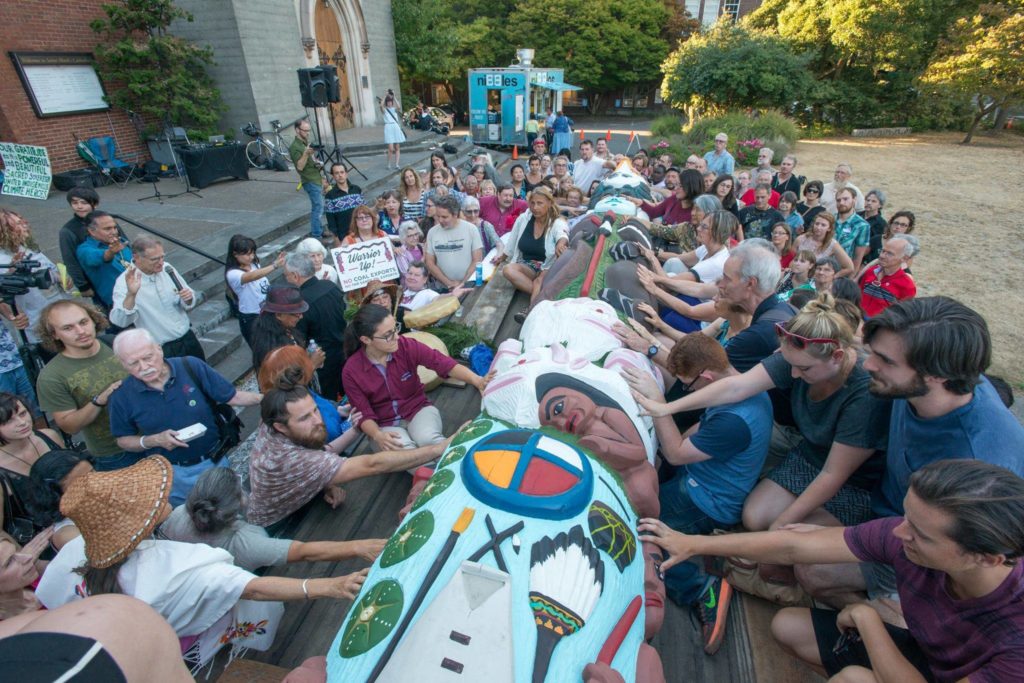 This Totem Pole Journey event is associated with Kwel' Hoy: Many Struggles, One Front — one stop of a cross-country tour, evolving museum exhibition and series of public programs uplifting efforts to protect water, land and our collective future. 
On Tuesday, April 24th, the Lummi totem pole will be installed in an exhibition at The Watershed Center outside of Princeton, NJ. The exhibition features the totem pole carved by House of Tears Carvers; an ever-growing stone altar initiated by members of the Ramapough Lenape Nation and added to by members of the public contributing stones and prayers for the water; and videos and graphics that map the fossil fuel ecosystem—encompassing land, energy, economics and culture.