You've read the headlines. Heat waves made for the hottest summer on record, with lives, homes and habitats ravaged by flash floods, and the noxious effects of smoke throughout the US from the largest Canadian wildfire season in recorded history. Most recently and tragically, the Maui wildfires are among the deadliest in more than a century.
And yet we find hope in the powerful and inspiring instances of resistance, resilience, and resurgence across the country:
We also find hope in the projects and programs we feel so privileged to produce, with communities, culture-bearers, scientists and scholars who are together making history for the future.
Below you'll find a preview of our newest exhibition and multi-year program, one we've been developing with Gulf South, Permian Basin, Appalachian, and Pacific Northwest communities leading struggles to safeguard ecological and community health. We also share summer reading tips, and news from our Red Natural History Fellows, whose public speaking, publishing, and advocacy are laying the groundwork for an alternative vision for natural history—one that honors generations past, and charts the path to a just future for all life on Earth.
For the future,
The Natural History Museum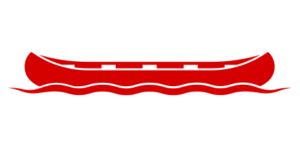 Behind the Scenes: We Refuse to Die
This summer we've been on the road for community site visits and filming as part of a new project: We Refuse to Die.
Across the country, communities living near oil and gas drilling, mining, and polluting infrastructure experience elevated rates of asthma, cancers, and other terminal illness. The more-than-human world and the land are likewise sick. But the communities in these so-called "sacrifice zones" have been rising up and fighting back.
Launching in a new exhibition that opens August 19th at the Carnegie Museum of Art in Pittsburgh, and incorporating videos, outdoor art installations, community-based ritual, artistic visuals for public hearings and demonstrations, cross-community gatherings and public events, this multi-city, multi-year project is forging new solidarities—across generations, geographies, and even species, metabolizing grief into collective strength and community power.
Red Natural History
Launched in the spring, our new Red Natural History program is in full swing.
Our Unfence the Future symposium brought together two dozen  community leaders, conservationists, legal scholars, geographers, historians, activists, and artists, with more than 1,000 attendees from government, education, research, historic preservation, land management, environmental advocacy, and cultural institutions from across the continent. With opening blessings, songs, panel discussions, poetry, and short films, it was a riveting two-day conversation on "fortress conservation" and its enduring legacy.
We've heard from many of you that the recordings and transcripts are already being included in university curricula, and circulated among staff in museums, research institutions, philanthropic foundations, and other organizations.
Check out the recordings and highlights from the symposium.
We're also excited to share news from the inaugural cohort of Red Natural History Fellows, who have been busy advancing urgent perspectives on struggles over land, water, and air—both in writing and on TV:
Summer Reading
There is still time for more summer reading! Published this year, these books and essays feature The Natural History Museum's work, alongside other creative practices at the intersection of art, activism, and the environment:
Thank you!
The Natural History Museum leverages the power of history, museums, monuments, and movements to change narratives, build alliances, educate the public and drive civic engagement in support of community-led movements for climate and environmental justice. Our programs are made possible thanks to support from 4Culture, ATALM, Chorus Foundation, Hewlett Foundation, Invoking the Pause, Myer Memorial Trust, National Geographic Foundation, NEH, Resource Legacy Fund, and countless individuals.
Please consider making a tax-deductible contribution today! Your support goes a long way.