For Indigenous peoples, our pasts, presents, and futures involve living and being in reciprocal, consensual, and sustainable relations with the natural world, which includes human relationships to each other as well as with lands, waters, landscapes, atmospheres, and plant and animal nations (for brevity, we will collectively describe this network, imperfectly, with the English word "lands"). In this testimony, we imagine a world that fosters stronger human relationships with each other and with the land—the world that we need. To do so, we must first address the challenging contemporary global and national contexts we find ourselves in and understand the paradigms that have led us here.
As we write, the world is in a state of flux. Human lives across the world are threatened by the novel coronavirus, a global pandemic that has made visible deep structural inequalities, resulting in disproportionate infection and death rates among Black, Brown, and Indigenous communities. At the same time, uprisings unfolding across the world demand the end of state violence–for example, in the United States, the end of police violence against Black, Brown, and Indigenous communities. Meanwhile, experts around the world are sounding the alarm about climate change, warning us about its dire impact on human lives and land, if we don't act accordingly.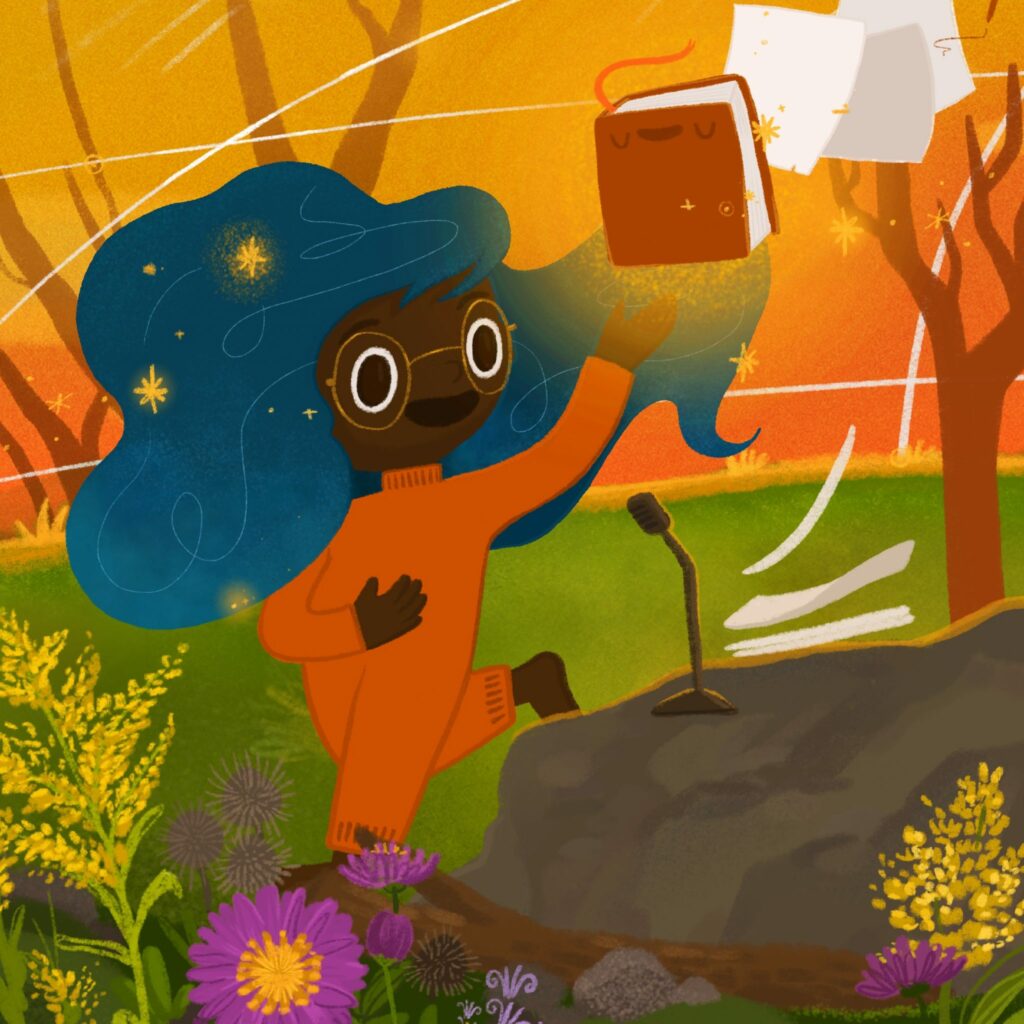 Each of these pandemics–COVID-19, white supremacy, colonialism, capitalism, and climate change–disproportionately threaten Black, Brown, and Indigenous communities. Climate change, for example, disparately impacts Indigenous peoples, threatening Indigenous access to knowledge, food and medicine systems as well as water, ceremonial, and sacred spaces. This disproportionate impact threatens the health of the planet, as 85 percent of the world's biodiversity survives in Indigenous-controlled territories where human relationships with the land are characterized by effective and sustainable land management practices. Capitalism and colonialism threaten this biodiversity and fuel the climate crisis by structuring extractive, consumerist relationships with the land.
The devastating effects of these interrelated pandemics for human and more than human relatives around the globe are demonstrating the urgent need for relational, reciprocal, and respectful ways of living together. In response to the question of how to shift our relational practices, we argue first and foremost that respectful relations with the land and with each other are contingent upon the cessation of colonial harms against Black, Brown, and Indigenous communities, including ongoing threats to the lands that sustain us. We therefore call for returning the care and governance of our original territories as a primary step in remaking sustainable, just, and thriving futures for all. We advocate, too, for the revitalization of Indigenous educational practices that prioritize preparing young people to tend to the land, community, and one another. Lastly, we argue for a recognition of the value of Indigenous leadership and governance as relevant not only to Indigenous nations but to all people and, in fact, vital to the survival of the planet itself.
Given our expertise as Indigenous educators, as well as the fact that colonialist and capitalist ways of relating to the land and each other are learned, the majority of our testimony focuses on the value of Indigenous educational models and ways of relating with each other and the land. Dominant extractive relations with land are learned everyday by children in schools and continually reproduce the problematic relations between humans and land. Any discussion of education must be viewed within the context of the ongoing colonial violence Indigenous peoples experience, and in concert with broader efforts to return–or, more precisely, rematriate–Indigenous lands and restore Indigenous systems of governance, both of which we believe can benefit all people.
Refuse Further Extraction and Harm
To restore right relations with the land and with one another, we must first resist and disrupt settler colonial forms of harm. The violence perpetuated by settler colonialism, in addition to tangible interpersonal harms, often manifest in "well-meaning" gestures towards the "greater good" at the expense of Indigenous well-being and futures. We must all take responsibility and engage in active steps on both individual and structural levels towards ending harm, as continued harm against Black, Brown, and Indigenous communities negates progress forward in other areas. Claims to larger issues or needs (e.g., documenting biodiversity in Indigenous territories) are cloaked forms of violence and reflect superficial understandings of the dynamics that have brought us to where we are. Learning to live without causing harm is central to our collective endeavors.
Restore Indigenous Governance of Our Original Territories
It is no mistake that 85 percent of the world's biodiversity is located within Indigenous-controlled territories. Indigenous peoples' relationship to land is characterized by a deep sense of respect, responsibility, and reciprocity for land and life, fundamental values that have sustained the health of lands and Indigenous livelihoods since time immemorial. Restoring Indigenous governance of our original territories, including the ability to caretake our lands with knowledge systems and practices developed over millennia, not only advances decolonization, but might also support broader efforts to sustain all lands and lifeways today. For example, Indigenous peoples have long recognized the value of fire in eliminating invasive species and nourishing plant life. In some communities' restorative burning practices, dry grasses feed slow-burning cool fires, which in turn create rich environments for the growth of new grasses. These practices regenerate, heal, and nourish the land, leading to new growth. As this brief example illustrates, Indigenous land practices can help sustain the biodiversity that strengthens the health and wellness of the planet. To that end, we advocate wherever possible, for the transfer of Indigenous lands to Indigenous hands, and for the ability of Indigenous peoples to co-manage their territories with those who currently occupy them.
Revitalize Indigenous Models of Education
As educators, aunties, mothers, and grandmothers, we believe that to be in right relationship we must think about the education we offer our children, recognizing that the generations coming behind us will shape our relationships with each other and to the land for years to come. Indigenous societies have long practiced forms of education in which land-based, play-based, intergenerational, and applied learning strategies have helped the next generation learn what it means to live in ethical and sustainable relationship with all living beings. These long-standing systems of education that have helped our children learn the full spectrum of what it means to be human, to live ethically, and to take care of one another have been interrupted by colonial models of education.
Colonial schooling has served as a weapon to erode Indigenous territories and disrupt the transmission of knowledge from one generation to the next. In a history marked by forced removals from traditional homelands, coerced attendance at federal schools, and persistent racism in public institutions, formal western schooling attempted to incorporate Native students into capitalist networks of consumption that prioritize private property and competition. Colonial schools became models for public education today, schools which center narratives that enable, and even promote, othering, oppression, and exploitation. The majority of public education today emphasizes independence and competition over collective obligations; rationality and progress over care and compassion; and separation from nature over networks of embedded relations. Together, these approaches teach children to view the land as a secular and inanimate set of resources, designed for human-entitled use and economic gain.
These models of colonial schooling have interrupted (but not destroyed) Indigenous practices of land stewardship, knowledge transmission, and kinship. Our history, even as it has been marked by violence and disruption, has also been marked by our resistance, ingenuity, and dedication to creating Indigenous futures in which the responsibilities we have to one another and to the land form the foundation for students' learning and being. Our embedded ways of learning together with each other and with the land continue to nourish and sustain us, and, we believe, offer a more generative model of education for all children.
What if, instead of the models of colonial schooling that extracted childhoods from land and family, children learned about their place in the world through systems of relationality? What if they had the opportunity to learn in intergenerational environments that cultivated caring forms of learning in relation to place, or that attended to the sacredness of all life and the spiritual dimensions of knowing? What if educators centered Indigenous teaching and learning practices, such as storytelling and story-listening? This approach would help students understand their responsibilities to all their relatives, human and greater-than-human. It would inspire children to work toward inclusive conceptions of justice that account for the well-being of land and all it sustains. It would help children acquire skills in restoring relationships and healing harm, skills that we believe are as important in our relationships with one another as in our relationships with the land. Such a model would foster land-based solidarities and land-centered literacies that situate children within a vast network of relations whose well-being is intimately bound up with their own.
Recognize the Value of Indigenous Leadership for All Peoples and Lands
Just as Indigenous educational models can serve as a basis for fostering healthier relational practices for all children with each other and the land, so too can Indigenous values serve as a basis for a healthier society. Indigenous knowledge systems and systems of governance are not only relevant to Indigenous peoples, but have relevance and implications for all peoples living on Indigenous lands, as well as for the survival of the planet. For example, Indigenous educators and tribal leaders are currently working to address food insecurity in response to the current, unsustainable models of food production and transportation. Investing in local foodways and regenerating ecosystems offer ways to shift the social crises brought on by climate change and to restructure our damaging reliance on fossil fuels. In addition, Indigenous diplomatic traditions that emphasize the values of autonomy and interdependence offer important models for fostering more mutually respectful relationships between all peoples. And Indigenous legal traditions that foreground peacemaking and restorative justice offer meaningful alternatives to punitive notions of justice that are the basis of mass incarceration. These brief examples highlight the value of Indigenous leadership, not just in supporting Indigenous peoples, but in helping transform society from one based on extraction, competition, and waste to one based on mutual respect, support, and sustainability.
Recommendations
Like generations of Indigenous educators who have preceded and will follow us, we believe the answer to the question of how we may come to live in right relations with one another and with the land requires answers deeply connected with education and land stewardship, as the lessons we model and teach to the next generations will shape the world beyond our lifetimes. Living in better relationship with the land and with one another benefits all living beings. To that end, we reiterate our call that as a society we must refuse to engage in practices that further harm Black, Brown, and Indigenous communities and homelands. We must restore Indigenous lands and support Indigenous land caretaking practices; revitalize Indigenous models of education, including language reclamation and community-based models of education that emphasize ecological regeneration; and we must recognize and raise up Indigenous leadership systems for everyone. The vision we have described here is a vision that ultimately focuses on life, that values and prioritizes the dignity and respect of all living beings. It teaches our children how to co-exist in respectful, reciprocal relationships with diverse communities, including lands, waters, atmospheres, plants, and animals, and it believes in and works towards a more honest, just, loving, and sustainable future for all of us.
In developing this testimony, we engaged in conversation with the writings of scholars John Borrows, Robin Wall Kimmerer, Noelani Goodyear–Ka'ōpua, Sandy Grande, Daniel Wildcat, Eve Tuck, Bryan Brayboy, and K. Wayne Yang. We are grateful for their ongoing contributions and insights.
Meredith McCoy (Turtle Mountain Band of Chippewa descent) is an Assistant Professor and Andersen Fellow of American Studies and History at Carleton College where she teaches about Indigenous histories and research methods. McCoy currently serves on the Teaching Hard History Advisory Board for Teaching Tolerance, a project of the Southern Poverty Law Center.
Dr. Emma Elliott-Groves is an assistant professor in the Department of Learning Sciences and Human Development in the College of Education at the University of Washington. Her work grows from ethical frameworks generated by Indigenous and place-based knowledges and practices to create process-centered approaches that illuminate Indigenous pathways toward collective livelihood.
Dr. Leilani Sabzalian (Alutiiq) is an Assistant Professor of Indigenous Studies in Education and the Co-Director of the Sapsik'walá (Teacher) Education Program at the University of Oregon. Her research focuses on creating spaces to support Indigenous students and Indigenous self-determination in public schools, and preparing teachers to challenge colonialism in curriculum, policy, and practice.
Megan Bang (Ojibwe and Italian descent) is a Professor of the Learning Sciences and Psychology at Northwestern University and is currently serving as the Senior Vice President at the Spencer Foundation. Dr. Bang studies dynamics of culture, learning, and development broadly with a specific focus on the complexities of navigating multiple meaning systems in creating and implementing more effective and just learning environments in science, technology, engineering, arts, and mathematics education.
"Restoring Indigenous Systems of Relationality" was originally published in the dossier "How can we live respectfully with the land and with one another?" edited by Julian Brave NoiseCat for Humans and Nature (How can we live respectfully with the land and with one another?) (November 2020).